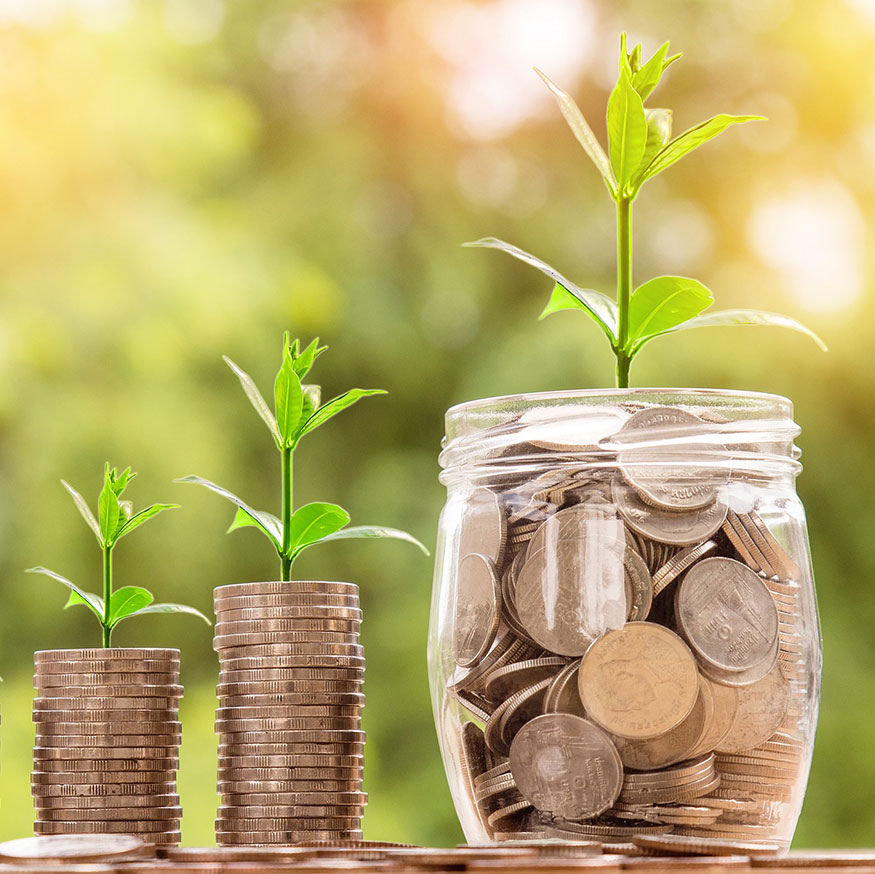 I thought this would be a complicated question to answer, but it wasn't. The answer is a resounding YES! It  took 20 minutes to find volumes of research indicating how useful and cost effective health coaching can be.
Apparently, nutritional health coaching is a potent tool for helping to manage all types of chronic health conditions. It activates health supportive behaviors and dietary changes, and it is effective for all socioeconomic classes. Considering how much research I found in support of health coaching, I'll let the research do the talking.
So what is health coaching?  Hale and Giesse (2017) define health coaching as "…an intervention that facilitates the achievement of health improvement goals, the reduction of unhealthy lifestyles, the improvement of self-management for chronic conditions and quality of life enhancement."
So what did the research find?
"Health coaching interventions are increasingly being incorporated into health management programs, which are implemented in a variety of settings, from physician practices to the broader population level (e.g. throughout health plans, employer groups)…. To date, motivational interviewing-based health coaching is the only technique to have been fully described and consistently demonstrated as causally and independently associated with positive behavioral outcomes."
Butterworth, S. W., Linden, A., & McClay, W. (2007). Health coaching as an intervention in health management programs. Disease Management & Health Outcomes, 15(5), 299-307.
"Health Coaching has been defined as an intervention that facilitates the achievement of health improvement goals, the reduction of unhealthy lifestyles, the improvement of self-management for chronic conditions and quality of life enhancement."
Carmona-Terés, V., Lumillo-Gutiérrez, I., Jodar-Fernández, L., Rodriguez-Blanco, T., Moix-Queraltó, J., Pujol-Ribera, E., … & Berenguera, A. (2015). Effectiveness and cost-effectiveness of a health coaching intervention to improve the lifestyle of patients with knee osteoarthritis: cluster randomized clinical trial. BMC musculoskeletal disorders, 16(1), 38.
"Throughout the literature, health coaching has been found effective in chronic disease management such as hypertension, diabetes, and hyperlipidemia. Studies evaluating the cost-effectiveness of health coaching are limited. The current literature does not clearly demonstrate that health coaching lowers expenditures and patient co-payments in the short term, but projects future savings."
Hale, R., & Giese, J. (2017). Cost-Effectiveness of Health Coaching. Professional case management, 22(5), 228-238.
What about clinical outcomes?
"Thirteen studies were selected using the inclusion criteria. The results indicate that health coaching produces positive effects on patients' physiological, behavioral and psychological conditions and on their social life. In particular, statistically significant results revealed better weight management, increased physical activity and improved physical and mental health status. Health coaching improves the management of chronic diseases."
Kivelä, K., Elo, S., Kyngäs, H., & Kääriäinen, M. (2014). The effects of health coaching on adult patients with chronic diseases: a systematic review. Patient Education and Counseling, 97(2), 147-157.
"The conditions most often represented in the active participants were depression, congestive heart failure, diabetes, hyperlipidemia, hypertension, osteoporosis, asthma, and low back pain. In 6 months or less, 89% of participants met at least one goal. Significant improvements occurred in stress levels, healthy eating, exercise levels, and physical and emotional health, as well as in readiness to make change and Patient Activation Measure scores…. Positive shifts in activation levels and readiness to change suggest that health coaching is an intervention deserving of future prospective research studies to assess the utilization, efficacy, and potential cost-effectiveness of health coaching programs for a range of populations."
Lawson, K. L., Jonk, Y., O'connor, H., Riise, K. S., Eisenberg, D. M., & Kreitzer, M. J. (2013). The impact of telephonic health coaching on health outcomes in a high-risk population. Global advances in health and medicine, 2(3), 40-46.
"Among morbidly obese individuals, decrease in BMI through 12 months was −7.6%… Interactive health coaching significantly lowered BMI among participants through 3, 6, and 12 months of follow-up."
Merrill, R. M., Aldana, S. G., & Bowden, D. E. (2010). Employee weight management through health coaching. Eating and Weight Disorders-Studies on Anorexia, Bulimia and Obesity, 15(1-2), e52-e59.
"Health related behaviour is an important determinant of chronic disease, with a high impact on public health. Motivating and assisting people to change their unfavourable health behaviour is thus a major challenge for health professionals…. 50% of ratings (n=303) improved by one or two categories in the three-colour circle, and the proportion of favourable health behaviour ratings increased from 9% to 39%."
Neuner-Jehle, S., Schmid, M., & Grüninger, U. (2013). The "Health Coaching" programme: a new patient-centred and visually supported approach for health behaviour change in primary care. BMC family practice, 14(1), 100.
"The primary outcome was the difference in change in HbA1C levels at 6 months. Secondary outcomes were proportion of patients with a decrease in HbA1Clevel of 1.0% or more and proportion of patients with an HbA1C level of less than 7.5% at 6 months…. HbA1C levels decreased 1.0% or more in 49.6% of coached patients vs 31.5% of usual care patients (P = .001, adjusted), and levels at 6 months were less than 7.5% for 22.0% of coached vs 14.9% of usual care patients (P = .04, adjusted)." 
Thom, D. H., Ghorob, A., Hessler, D., De Vore, D., Chen, E., & Bodenheimer, T. A. (2013). Impact of peer health coaching on glycemic control in low-income patients with diabetes: a randomized controlled trial. The Annals of Family Medicine, 11(2), 137-144.
"…Patients from two primary care health centers in Toronto, Canada, with type 2 diabetes and a glycated hemoglobin/hemoglobin A1c (HbA1c) level of ≥7.3% (56.3 mmol/mol) were randomized to receive 6 months of health coaching with or without mobile phone monitoring support…. the intervention group did achieve an accelerated HbA1c reduction, leading to a significant between-group difference at 3 months (P=.03). This difference was reduced at the 6-month follow-up as the control group continued to improve, achieving a reduction of 0.81% (8.9 mmol/mol) (P=.001) compared with a reduction of 0.84% (9.2 mmol/mol)(P=.001) in the intervention group. Intervention group participants also had significant decreases in weight (P=.006) and waist circumference (P=.01) while controls did not…. Overall, health coaching in primary care appears to lead to significant benefits for patients from lower-SES communities with poorly controlled type 2 diabetes."
Wayne, N., Perez, D. F., Kaplan, D. M., & Ritvo, P. (2015). Health coaching reduces HbA1c in type 2 diabetic patients from a lower-socioeconomic status community: a randomized controlled trial. Journal of medical Internet research, 17(10).
"Fifty-six patients with type 2 diabetes were randomized to either 6 months of Integrative Health coaching or usual care (control group). Coaching was conducted by telephone for fourteen 30-minute sessions…. Perceived barriers to medication adherence decreased, while patient activation, perceived social support, and benefit finding all increased in the IH coaching group compared with those in the control group. Improvements in the coaching group alone were also observed for self-reported adherence, exercise frequency, stress, and perceived health status. Coaching participants with elevated baseline A1C (≥7%) significantly reduced their A1C." 
Wolever, R. Q., Dreusicke, M., Fikkan, J., Hawkins, T. V., Yeung, S., Wakefield, J., … & Skinner, E. (2010). Integrative health coaching for patients with type 2 diabetes. The Diabetes Educator, 36(4), 629-639.
In conclusion
Normally I don't directly cite research, I will critically reinterpret and report the findings as I see them. I will then indicate what those findings mean to you, your life and your well being.
I think it is pretty conclusive that nutritional health coaching is an effective means to manage your health and one that works in conjunction with your team of medical providers. My expertise and experience are at your disposal, let me help you achieve your health goals.